Aberdeen Proving Ground History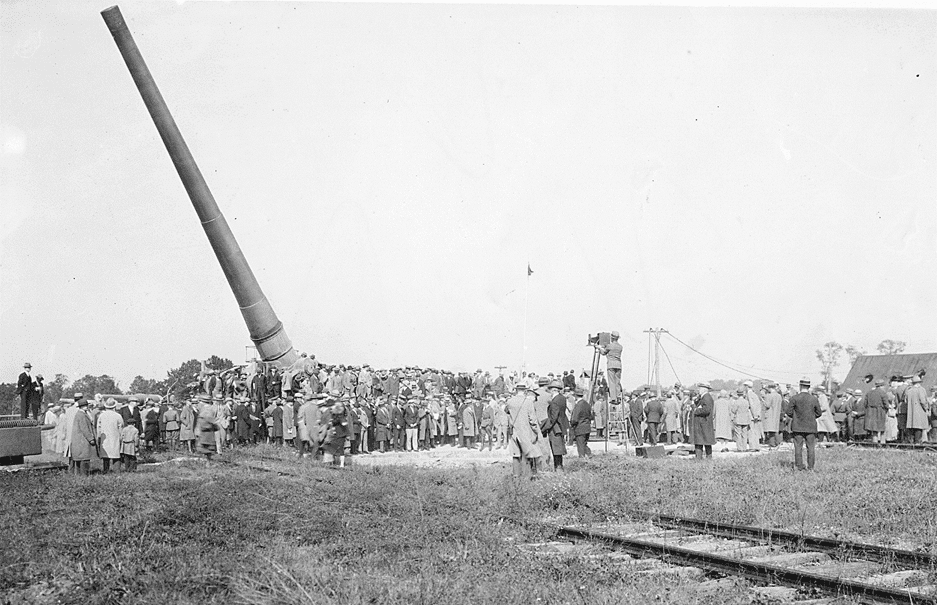 Aberdeen Proving Ground is the Army's oldest active proving ground, dating back to World War I. Aberdeen Proving Ground started as two separate military installations – one in Edgewood focused on chemical weapons research and development, and one in Aberdeen dedicated to munitions testing and evaluation. These installations eventually merged into one in 1971.
Over time, Aberdeen Proving Ground has reinvented itself to meet the demands of the day. In World War I, the new proving ground at Aberdeen was used for proof-testing field artillery weapons, ammunition, trench mortars, air defense guns, and railway artillery. The mission was later expanded to include the operation of an Ordnance training school and developmental testing of small arms.
At Edgewood, the Army conducted research, design, test, and manufacture of chemical weapons and protective equipment, to counter the threat posed by the German Army in World War I. During World War II, Aberdeen and Edgewood greatly expanded, with its work- force growing to include 27,185 military and 5,479 civilians as all fields of research, development, and training expanded to meet the heavy workload of wartime. After the War ended, APG's workforce reduced to its pre-war levels and the role of the proving ground returned to research, development and testing.
Watch a 100 Year History of Edgewood:
Early scientists and researchers at Aberdeen and Edgewood were responsible for many revolutionary inventions and improvements: » The first digital computer, ENIAC, was created to compute World War II ballistic firing tables, enabling users to analyze in a half- minute what it took a person 20 hours to compute.
The Base Realignment and Closure Act of 2005 had an enormous impact on Aberdeen Proving Ground. In addition to adding nearly 9,000 government jobs and another 10,000 contractor jobs, BRAC 2005 consolidated several missions at Aberdeen Proving Ground, resulting in improved efficiency and collaboration. Specifically, BRAC 2005:
Consolidated elements of the Command, Control, Communications, Computers, Intelligence, Surveillance, and Reconnaissance (C4ISR) community at Aberdeen Proving Ground
Created the Chemical and Biological Defense Center of Excellence at Aberdeen and co-located program management with research and development functions
Co-located the Army Test & Evaluation Command headquarters with several of its testing organizations at APG
Explore Videos About the History of APG
Tank & Artillery Testing at Aberdeen Proving Ground 1969 US Army
Demonstration of Ordnance Material<br /> at APG, Md., 1920–1926
Aberdeen Proving Ground Museum in 1988 by Jeff Smart
Aberdeen Proving Ground<br /> Celebrating 100 Years
Army Truck Tests at Aberdeen Proving Ground, Md., 1920–1926
The Big Picture<br /> US Army—This Is Aberdeen